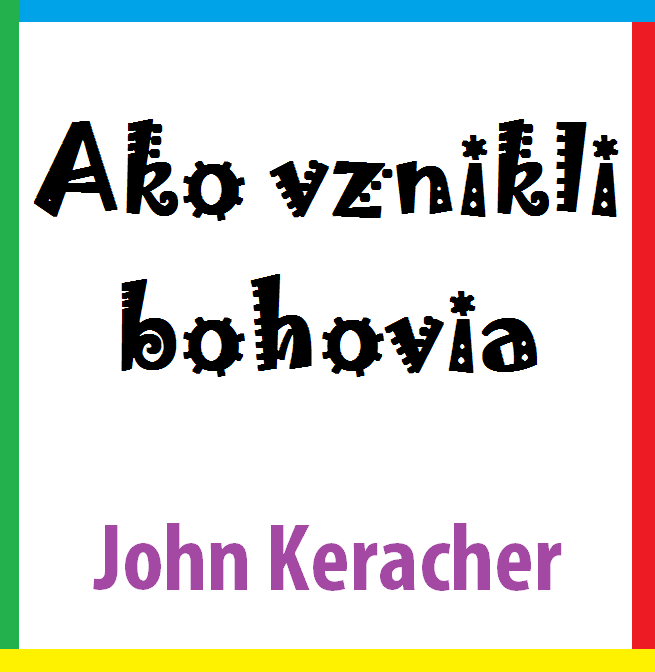 Najbližšie otvorené stretnutie bude 26. septembra
07.09.2020
Po júnovom stretnutí sa ďalšie otvorené stretnutie zväzu Priama akcia uskutoční v sobotu 26. septembra o 17:00 v bratislavskom Bystre. Budeme hovoriť o tom, ako by sme si navzájom vedeli pomôcť pri riešení problémov v regióne a ako podporiť aktivity, ktoré už prebiehajú. Budeme radi aj keď prídeš do diskusie s hocijakým vlastným bodom. Na stretnutí tiež budú naše propagačné materiály a publikácie. Môžeš si zobrať napríklad nálepky ku kampani venovanej koronakríze či brožúru "Ako sme si poradili s problémami v práci: Spory Priamej akcie 2015-2019". Tešíme sa na stretnutie!
Najnovšie číslo Kapitálu aj s naším článkom o štrajkoch v školstve
13.03.2020
Redakcia časopisu Kapitál nás požiadala o príspevok k téme neposlušnosť a výsledkom je osobne ladený článok našej členky. "V rokoch 2012 a 2016 som sa ako učiteľka na jednom z bratislavských gymnázií zúčastnila protestov a štrajkov v školstve. Štrajk v roku 2012 sa stal jedným z najznámejších vyjadrení nespokojnosti pracujúcich v novodobých dejinách Slovenska. Zároveň bol predzvesťou štrajku v roku 2016, ktorý sa dá bezpochyby označiť za bezprecedentný prejav nezávislosti od klasických odborov."
(Ne)voliť nestačí – Po voľbách sa nič nekončí
26.02.2020
Už o niekoľko dní sa na základe výsledkov volieb začne vytvárať koaličná vláda a my si vypočujeme, že teraz treba čakať. Najprv na prvých sto dní, ako je zvykom, potom do polovice volebného obdobia, a napokon na ďalšie voľby. Štátne inštitúcie a firmy budú robiť všetko preto, aby v novej situácii čo najefektívnejšie presadili svoje záujmy cez vlastné organizácie a kontakty. A my zatiaľ (znova) prestaneme existovať.
(Ne)voliť nestačí – Voliť či nevoliť? O čom sú voľby
18.02.2020
Pozastavme sa na chvíľu ani nie tak nad odpoveďou na túto otázku, ale nad tým, ako uvažujeme v období pred voľbami a ako vlastne funguje zastupiteľská demokracia.
Otvorené stretnutie v deň volieb – program akcie
17.02.2020
S blížiacim sa termínom predvolebného otvoreného stretnutia v Bratislave aktualizujeme jeho program.
(Ne)voliť nestačí - Organizovanie sa
11.02.2020
V práci aj v bežnom živote riešime problémy väčšinou bez toho, aby sme sa nejako špeciálne organizovali. Keď chceme na niečo poukázať alebo sa niekoho zastať, vieme to urobiť v podstate hocikedy. Stačí trocha zdravého rozumu a odvahy. Je však veľa problémov, ktoré sa dajú len ťažko vyriešiť bez skutočnej organizácie a plánovania.
Otvorené stretnutie so zväzom Priama akcia v januári
04.01.2020
V otvorených stretnutiach pokračujeme aj v novom roku. Jedno už máme naplánované na deň volieb vo februári, no stretneme sa aj v januári. Naposledy (v novembri) boli výsledkom stretnutia tri aktivity (článok o štrajku pracujúcich proti klimatickej zmene, účasť na klimatickom štrajku a solidarita s protestmi v Čile). Dúfame, že praktický presah budú mať aj ďalšie stretnutia. Vidíme sa v sobotu 18. januára o 16:00 v komunitnej obývačke Bystro. Viac o stretnutiach sa dozvieš nižšie.
Zväz CNT-Tarragona hlási úspech po desiatich mesiacoch v spore
21.12.2019
Po desiatich mesiacoch sa 13. decembra dohodou skončil spor s predajňou tabaku Estanco Nº 2 de El Vendrell. K dohode došlo bez súdneho sporu a zapojenia právnikov. Rozhodli priame akcie.
Nálepky (Ne)voliť nestačí sú tu!
22.11.2019
Chceš podporiť túto myšlienku vo svojom regióne? Ozvi sa, pošleme!
Budú k dispozícii aj na otvorenom stretnutí v Bystre v BA už túto sobotu od 16:00. Viac info: nájdeš tu.
Otvorené stretnutie so zväzom Priama akcia v novembri
09.11.2019
Po hodnotnom prvom stretnutí minulý mesiac bude v novembri ďalšie. Pokračujeme v našej snahe o diskusie a spoločné aktivity ľudí, ktorým je blízky triedny prístup. Diskusie vychádzajú z potrieb a záujmov ľudí na stretnutiach a zámer je, aby mali praktický presah. Vidíme sa v sobotu 23. novembra o 16:00 v komunitnej obývačke Bystro. Viac o stretnutiach sa dozvieš nižšie.
Rozšírme myšlienku "(Ne)voliť nestačí" do regiónov!
28.10.2019
V rámci príprav na aktivity, ktorými chceme rozšíriť myšlienku "(Ne)voliť nestačí", by sme radi znova zdôraznili, že sa chceme vyhnúť naťahovaniu sa o to, či voliť alebo nevoliť. Nájdu sa hlasy, ktoré tvrdia, že treba voliť napríklad preto, aby sa do parlamentu nedostali neofašistické tendencie. Ide o veľmi dobrý príklad, na ktorom sa pokúsime vysvetliť pointu kampane. Viac informácií o plánovanej kampani, do ktorej sa môžeš zapojiť, nájdeš tu.
(Ľavicová) žurnalistika – skúsenosť s redakciou blogu Pole
22.10.2019
Seriózna žurnalistika by mala byť bez ohľadu na politickú orientáciu korektná. Očakáva sa, že človek, ktorý chce o niečom písať, si tému nielen vopred naštuduje, ale bude tiež vnímavo pristupovať k poznámkam "respondentov". Platí to pre klasické články aj pre rozhovory. Teda malo by. Naša skúsenosť s redakciou blogu Pole bola iná.
Fotoreport z klimatického štrajku v Bratislave (20. 9. 2019)
20.09.2019
K dnešnému protestu na Námestí slobody sme sa ako organizácia vyjadrili stanoviskom zverejneným na webe, ale aj osobnou účasťou na mieste v rámci "tmavozeleného" bloku, ktorý pochodoval za veľkým transparentom kolektívu Bod obratu "Zmeňme systém, nie klímu".
Zväz SolFed vybojoval spoločne s pracovníkom hotela dlžnú mzdu
08.05.2019
Bývalému pracovníkovi v kuchyni dlhoval hotel Harbour v Brightone 3 odpracované dni, zmluvnú odmenu (prepitné a bonus) a peniaze za nevyčerpanú dovolenku. Celková dlžná suma presahovala 1000 libier.
Kapela Železná kolóna vydáva nový album "Každý deň píšeme dejiny"
30.04.2019
Po 12 rokoch a opäť symbolicky na 1. mája vychádza nový album Železnej kolóny s názvom "Každý deň píšeme dejiny". Digitálnu verziu s piatimi songmi je možné vypočuť/stiahnuť si na bandcampe a youtube.
Ďalšie>>