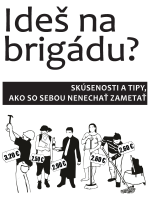 Rýchle víťazstvo zväzu SolFed v spore o dlžnú mzdu
06.11.2018
Podnik Proud Cabaret zameraný na kabaret a burlesku vyplatil dlžných 1500 libier hneď po odovzdaní listu s požiadavkou. Vedenie neplnilo dohodu o výške hodinovej mzdy vo výške 8,50 libier a platilo len 7,58 libier (až do zavedenia novej minimálnej mzdy v apríli 2018, keď sa minimálka zvýšila na 7,83 libier). Do zmluvy tiež nezahrnulo zákonom požadovanú informáciu o mzdových tarifách. Pracovník na to opakovane upozorňoval, no nikam to neviedlo. Keď ho neustále odbíjanie unavilo, ozval sa SolFedu a po odovzdaní listu s požiadavkami dostal svoje peniaze.
Zväz SolFed v Manchestri zvíťazil v spore s realitkou Fortis
02.11.2018
Len pred pár dňami sme informovali o víťazstvách zväzu Solfed v Brightone v sporoch týkajúcich sa bývania. V septembri publikoval článok o úspechu aj Solfed v Manchesteri. Spor sa začal v máji a skončil v júli. Išlo o vyplatenie kompenzácie štyrom študentom, ktorí boli ubytovaní cez realitku Fortis. Dostali kompenzáciu spolu vo výške 832 libier.
Jeden piket a dlžná mzda na účte
20.05.2018
Zväz Solidarity Federation v Brightone sa v apríli ohlásil s ďalším ukončeným sporom. Istá reštaurácia dlhovala bývalej pracovníčke 1200 libier za odpracované hodiny a nevyčerpanú dovolenku. Stačila jedna protestná akcia, krátky e-mailový pingpong medzi SolFedom a zamestnávateľom a dlžná suma bola vyplatená.
Anarchosyndikalistický Prvý máj 2018
15.05.2018
Spracovali sme súhrn aktivít organizácií, ktoré sú súčasťou Medzinárodnej asociácie pracujúcich (MAP) alebo s ňou sympatizujú. V článku si môžeš prečítať o aktivitách v 18 krajinách sveta: Austrália, Bangladéš, Brazília, Británia, Bulharsko, Francúzsko, India, Indonézia, Kolumbia, Nemecko, Nórsko, Poľsko, Portugalsko, Rakúsko, Rusko, Španielsko, Švédsko a USA.
Krátka správa z vernisáže plagátov "Rodinná tradícia - Zomrieť prepracovaní a chudobní"
09.04.2018
V sobotu 24. marca sa v bardejovskej Bašte uskutočnila vernisáž výstavy kolektívu Hogwash s názvom Rodinná tradícia - Zomrieť prepracovaní a chudobní. Plagáty sa nachádzajú na prvom poschodí Bašty. V priestoroch kaviarne sú menšie plagáty z edície Abeceda anarchistického amatéra, vo vedľajšej veľkej miestnosti sú veľké plagáty. Kto nestihol vernisáž, má možnosť navštíviť Baštu v otváracích hodinách do 30. apríla, kedy sa výstava skončí (udalosť na FB).
Podporili sme pracovníkov a pracovníčky Poľskej pošty
01.03.2018
Dnes napoludnie sme v rámci medzinárodného týždňa solidarity s pracovníkmi a pracovníčkami Poľskej pošty navštívili veľvyslanectvo Poľskej republiky v Bratislave. Keďže veľvyslanec sa na mieste nenachádzal, konzulovi sme objasnili dôvody našej návštevy a odovzdali list s požiadavkou (PDF), aby o proteste informoval príslušné orgány v Poľsku.
Rozhovor so zväzom Priama akcia v nemeckom vysielaní RTVS
26.02.2018
Ak ovládaš aspoň základy nemčiny, môžeš si vypočuť rozhovor pre Radio Slowakei International (vysielanie RTVS v nemeckom jazyku) z konca januára na tomto odkaze: RTVS.
Víťazstvo Pražskej solidárnej siete v boji o dlžnú mzdu
15.11.2017
Pripomíname ďalšie víťazstvo Pražskej solidárnej siete SOL!S v boji o dlžnú mzdu. K úspechu ešte z októbra gratulujeme a pripájame pôvodný článok aj s videom z návštevy agentúry Avedonna agency, ktorá mzdu dlhovala pracovníčke Denise.
Prezentácia zväzu PA na Ffud feste v Seredi
04.08.2017
Po Trenčíne odprezentujeme naše aktivity a konkrétne spory so šéfmi aj v Seredi. Konkrétne v sobotu 12. augusta o 15.00 na Ffud feste.
Prezentácia zväzu PA počas futbalového turnaja UAFA CUP v Trenčíne
21.06.2017
V sobotu 24. júna popoludní predstavíme v Trenčíne naše aktivity a konkrétne spory, ktoré sme viedli so šéfmi. Prezentácia sa uskutoční v rámci antirasistického futbalového turnaja UAFA CUP.
Anarchosyndikalistický Prvý máj 2017 vo svete
15.05.2017
Počas tohtoročného Prvého mája vyšli do ulíc v mnohých krajinách a mestách sveta sekcie Medzinárodnej asociácie pracujúcich (MAP) a ďalšie spriatelené organizácie. Prinášame reportáže z Austrálie, Brazílie, Británie, Bulharska, Francúzska, Indonézie, Kolumbie, Nemecka, Poľska, Portugalska, Ruska, Španielska, a Švédska.
Poľskí poštári prijali libertínsku formu organizácie svojho hnutia
10.05.2017
Po celoštátnom proteste vo Varšave sa v polovici apríla v Lodži konalo tretie stretnutie poštárov. Sformalizovala sa na ňom sieť poštárov, ktorá prijala libertínsku formu organizácie založenú na našich princípoch – priamej demokracii, zväzoch bez vodcov a delegátoch, ktorí majú určené mandáty a sú kedykoľvek odvolateľní.
SolFed Liverpool zvíťazil v spore s agentúrou domácej ošetrovateľskej starostlivosti
20.04.2017
V prvej polovici apríla sa skončil spor zväzu Solidarity Federation v Liverpoole s agentúrou Alpha Care. Bývalej pracovníčke, ktorá sa rozhodla odísť z agentúry pre zlé pracovné podmienky, dlhovala agentúra peniaze za odpracované hodiny, cestovné výdavky a dovolenku.
Ďalší protest poštárov v Poľsku
11.04.2017
Vyše 2000 pracovníkov a pracovníčok pôšt demonštrovalo v sobotu vo Varšave za zlepšenie pracovných podmienok, reogranizáciu práce a znovuzamestnanie dvoch kolegov, ktorí boli prepustení po verejnej kritike situácie na pošte. Mobilizácia pokračuje.
Otvorené stretnutie zväzu Priama akcia v marci 2017
21.03.2017
V stredu 29. 3. o 18:30 sa v Bratislave uskutoční otvorené stretnutie Priamej akcie. Chceš riešiť problém, ktorý máš na pracovisku (nevyplatená mzda, neplatná výpoveď...) alebo máš nápady na praktické aktivity, prípadne chceš pomôcť s činnosťou PA? Napíš nám na niektorý z našich kontaktov do soboty 25. marca večer, aby sme ti mohli spresniť miesto stretnutia, a v krátkosti opíš, čo by si chcel/a riešiť.
Ďalšie>>